Become a successful tax professional
Over 40,000 trained tax preparers since 1952
Online Tax Courses
The ONLY Tax Courses You Need
Over 40,000 trained preparers since 1952
Proven teaching methods
Highly skilled support staff
Teaching taxation since 1952
Personalized instruction
Licensed and accredited
Certification in as little as eight weeks
68 years.
40,000 students.
Only school of its kind!

National Tax Training School is the:

Oldest and foremost specialized distance education tax school.
Only nationally accredited distance education tax school in the U.S.
Start your great new career today! Become a trained Federal income tax preparer in as little as 8 weeks with our highly effective, nationally-accredited, web-based income tax preparer courses.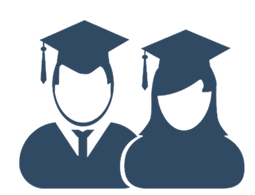 The only nationally accredited distance education tax preparer training school.
Start your great new career today! Become a trained Federal income tax preparer in as little as 8 weeks with our highly effective, nationally-accredited, web-based income tax preparer courses.
Which Course Should I Take?
Next Step:
Advanced tax preparation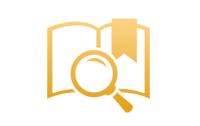 Advanced Federal Income Tax Course
For All Registered Tax Preparers: Stay Up to Date!

What alumni say about our courses
I loved the program and am excited to use this knowledge to further my career.
– Anthony Crombie – Scottsdale, AZ
This was a great course. Very in depth. I feel fully prepared to work as a tax preparer!
-T. A. – Warr Acres, OK
I just finished my final exam. Very excited to accomplish this tax course with NTTS. The assignments were very easy to understand. I took me 6-7 weeks, I have a new career! I am grateful for NTTS. Will recommend to anyone.
-P. E. – Riverdale, GA
I really enjoyed this course. I've really learned a lot through this course. The training technique was quite simple, using the examples. I feel that
I have accomplished
a lot. Looking forward to further courses with National Tax Training School
W. D. – Miami, FL
Thank you very much. I found the course to be
highly informative
while still remaining concise enough to remain practical. If I ever encounter anyone searching for a similar service, I will recommend your school.
B. G. – Pittsburgh, PA
I really enjoyed taking this course. Being able to work at my own pace and having a a whole year to complete everything, was such a great help and stress reliever. In the end
it felt so good accomplish my goals
.
B.R. – Ocala, FL
This was a very helpful, thorough and comprehensive course that covered all of the essentials to have a working knowledge of the tax basics. Thank You!
-P. D. – Brooklyn, NY
Good Course – lots of details … Very beneficial!
-P. C. – Tuscola, TX
Really enjoyed the course and appreciated the ease in navigating through the online course. It was good the exams forced you to read and re-read the material. The knowledge and the material will benefit me in the future
-A. P. – Grosse Tete, LA
As a student who just migrated in the land of opportunity, it was a great pleasure to be part of National Tax Training School. Being new to this kind of program I found it challenging and I've gained new knowledge and understanding on how the system works. Thank You.>
-M. W. – Walnut, CA
Thank you for all the help it's awesome working with your company.
-D. A. – Chatsworth, CA
The course was intense, but very informative. It is completely new field for me, but I found it to be useful in my current professional activity.
-D. K. – Brooklyn, NY
The information was very informative and well written. An excellent program.
-R. S. – Buckeye, AZ
I feel the learning experiences are relevant to the real world. The program is well designed and gives me the knowledge to continue my career.
-J. F. – Miami, FL
I would like to thank your organization for a great learning experience with this program. I feel confident in my knowledge in both the Federal and State tax requirements. I would highly rate this program to anyone interested in this field of study.
-M. L. – Fullerton, CA
Great Program! The course was excellent and I would recommend to others.
-L. J. – Gurnee, IL
The National Tax Training School's Federal Income Tax Course served my purposes very well. The course was a thorough survey of Federal taxation, the materials and testing procedures were well organized, and the customer service when needed was excellent.
-E. G. – IRS Office of Chief Counsel – Washington, DC
NTTS is unparalleled. NTTS has been playing an excellent role in the economy of the United States of America. I am so happy with the NTTS.
-M. S. – New Britain, CT
I am so glad that I took this course! Very happy with all the help I received along the way.
-B. D. – St. Louis, MO
I am enjoying the course material and have found the subject more fascinating than I expected. Thanks to you all for the great program, and the clear explanations.
-K. S. – Burton, WA
Much more information than I expected. Hope to use this information and become a Tax Preparer. Thank You.
-J. J. R. – Kerman, CA